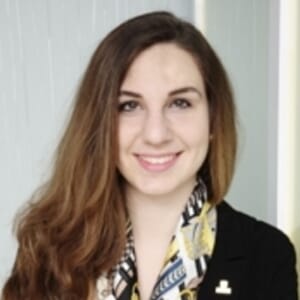 Daniela
Club Manager - DACHGRI Club
Melanie-Nadine
Director - DACHGRI Club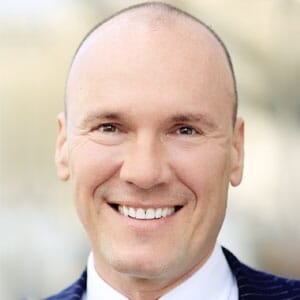 Andreas
Managing Director GermanyOxford Properties Group
Andreas is responsible for the real estate business of Oxford Properties in Germany. Oxford Properties is part of OMERS which is, with $100bn net assets, one of Canada's largest pension plans. Prior to joining Oxford Andreas was Head of Germany for Blackstone's German real estate platform. He has 25 years of experience in asset management, fund management, acquisition & sales and project development. Andreas has also been Managing Director at Valad in Berlin, Director Central Region at Goldman Sachs RMD/Archon in Frankfurt and Fund Director at Alpha Real Capital in London. He started his career at Deka Immobilien Investment in Frankfurt.
Anni
Global Head of RE LendingDekaBank
Anni Hönicke, 57 years old, is in charge of the global Real Estate Lending for DekaBank since 2007. Before that, she held various senior positions at Eurohypo in international Real Estate Lending. For more than 20 years and over several property cycles she structures and manages transactions in Europe, North America and Asia together with her teams.
Bernd
ChairmanContinuum Capital
Knobloch studied Law & Business Administration and is admitted to the German Bar. From 1979 until 1991 he was a Managing Partner of Allgemeine Bautraeger GmbH Cederbaum. In 1991 he joined the Frankfurter Hypothekenbank and was Chairman of the Managing Board of Directors of Eurohypo AG until 2008. From 2006 until 2008 he was Member of the Board of Managing Directors of Commerzbank AG. From November 2008 until August 2009 Knobloch was Member of the Supervisory Board of Hypo Real Estate Holding AG. From 2009 until 2012 Knobloch was Board Member of Josef Schörghuber Foundation. He is Non Executive Director of Palatium Investment Management Ltd. and Deputy Chairman of Citycon and Gem. Hertie Stiftung. He is also Partner at Continuum Capital.
Christopher
Managing PartnerGarbe Industrial Real Estate
BA - Economics, (Hamburg University) MBA - Int. Mgt. (UTS, Sydney) 2003-2006 Management Executive Westfield Australia Since 2006 Director Garbe UK Since 2010 CEO Garbe Logistic AG (now Garbe Industrial Real Estate) Since 2012 Managing Partner Garbe und Nixdorf Holding
Gerhard
MD, Head of Real Estate Finance Germanypbb Deutsche Pfandbriefbank
Gerhard Meitinger is Managing Director at pbb Deutsche Pfandbriefbank and is responsible for the Real Estate Finance Business Germany. He has many years of experience in the German Real Estate and Lending business both with real estate professionals as well as international and institutional clients. The focus of his activities is the financing of real estate investments with single properties and portfolios. He also focuses on the financing of development projects in appropriate locations and adequate financing models.
Gunther
MD, Head of Investment Transactions EUBarings Real Estate Advisers
Gunther Deutsch is Barings Head of Transactions Europe and Managing Director at Barings Germany, overseeing the investment markets Sweden, Finland, Germany, Italy, Spain, France and the UK. Prior to co-founding PAMERA in 2010 (before its acquisition by Cornerstone/Barings in July, 2014), Gunther Deutsch was owner of Metis Asset Management GmbH which he founded in 2004. Previous to that, he spent 13 years in senior positions with various major companies including serving as a director of a holding company owned by Deutsche Bank (RREEF) and Jones Lang LaSalle (JLL) in Munich, Berlin and New York where he was responsible for placing German sourced investment into the USA.
Ingo
CEODEMIRE Deutsche Mittelstand Real Estate AG
CEO of DEMIRE Deutsche Mittelstand Real Estate AG, a specialist for finding real estate investment opportunities in secondary locations throughout Germany. Ingo is responsible for the group's investment and asset management based in Langen, nearby Frankfurt. Ingo also heads FairValue REIT AG, a subsidiary of DEMIRE. Ingo and his workforce manage a commercial portfolios with a GAV of more than 1.1 bn. EUR. Prior to this Ingo was Vice CEO of Corps Sireo, Managing Director at Union Investment Real Estate and CEO at Union Investment Institutional Property. Ingo holds a business degree from Cologne University.
Jürgen
Founder & Board MemberBAUWERT Aktiengesellschaft
After finalizing High School and University in Munich Dr.Leibfried founded BAUWERT in 1983 and pursued the maxim of building exclusive projects in best locations. Until today, 330 projects with a total volume of 5 billion Euro were realized by BAUWERT.
Sascha
CEOBerlin Hyp AG
Sascha Klaus was appointed CEO of Berlin Hyp AG as of October 2016. He most recently worked at Hypothekenbank Frankfurt (formerly Eurohypo) as a Member of the Board of Management from 2012. At the same time, he was Divisional Board Member for non-core assets at Commerzbank. The Franco-German joined Deutsche Bank Group in 1990, moved on in 2000 to Dresdner Kleinwort, New York, where he held the position of Head of Financial Institutions−Risk Management. 2008, he returned to Europe, where, after various national & international managerial positions at the Dresdner Bank/Commerzbank Group, he was appointed to the Board of Management in the Eastern European holding company. He received a MSc degree in business administration.
Thorsten
Member Board of Managing DirectorsLandesbank Baden-Württemberg
Thorsten Schönenberger studied at the Free University Berlin/University Carlos III in Madrid and graduated in Business Administration. He started his career at Hamburgische Landesbank (Real Estate Lending North America) until 2008. Afterwards he worked at HELEBA in Frankfurt a.M. as department head (i.a. Lending Western/Southern Europe). From May 2011 to August 2017, Thorsten Schönenberger was the Global Head of Real Estate and member of Supervisory Board of several real estate companies. Since August 2017: Member of the Board at LBBW responsible for department Real Estate and Project Finance.
The one and only club for Real Estate decision-makers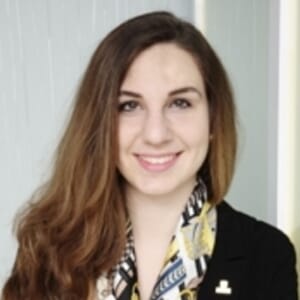 Daniela
Club Manager - DACHGRI Club
Melanie-Nadine
Director - DACHGRI Club