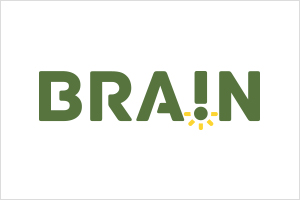 Curitiba | Brasil
BRAIN is an outstanding market research company operating in Brazil with main focus in Real Estate. Over 16 years Brain has developed more than 4 thousand quantitative and qualitative researches, product tests, market studies and competitive analysis, with its own methodology. It operates especially in the residential and urbanization markets, with developers and national and international investors. The studies that Brain has developed have generated more than R$ 40 billion in new listings units in more than 500 Brazilian cities.
Talita
Senior Club Director of Real Estate - LATAMGRI Club
Talita Quirino is a GRI Global Club Director working with Real Estate, Infrastructure and Retail companies in relationship strategies and brand positioning. Journalist and lawyer, she is specialist in Politics and International Relations at FESP. After 10 years in the market, she worked in the communication departments in Public Security Department from São Paulo, France Embassy in Brazil, S2Publicom Weber Shandwick and McDonald's. In the event market, she was project manager at Informa Group for two years and GS&MD's sponsorship manager.
Club meetings offer a unique platform for members
An exclusive and selected club
Develop business partnerships
Develop and strengthen both local and global networks
Engage in high-level discussions
Engage in strategic conversations that support your decision-making process
Build meaningful relationships
Build and maintain connections that make the difference for your business
The most powerful way to maintain valuable relationships,
find new business partners, and strengthen global networks
Antonio
Director EjecutivoGrupo Patio
Antonio Jalaff Sanz es Director Ejecutivo de Grupo Patio. Junto a su padre y su hermano Álvaro fueron fundadores de Grupo Patio, empresa que se ha convertido en una de las principales de renta inmobiliaria en el país y líder en centros comerciales vecinales. A fines de 2014 Grupo Patio se reestructura en 4 divisiones: Patio Comercial, Patio Oficinas, Patio Industrial y Patio Capitales. Antonio lidera la división especializada en el desarrollo de proyectos para el arriendo de oficinas, que cuenta con tres edificios emblemáticos, emplazados en las más exclusivas ubicaciones de la ciudad: Patio Foster, Patio Apoquindo y Alonso by Grupo Patio.
Fernando
PresidentIndependencia SA
Ingeniero Comercial , en 1995 fundó Independencia S.A. Administradora de Fondos de Inversión, siendo su propósito continuar con el giro de Rentas Inmobiliarias a través de un Fondo de Inversión. En 2005 forma Independencia Asset Management con el propósito de gestionar inversiones inmobiliarias en USA del Fondo Rentas Inmobiliarias y prestar servicios a inversionistas calificados, llegando a administrar sobre US$1300 millones en bienes raíces. Actualmente Independencia administra en forma directa o indirectamente alrededor de US$ 2.000 millones en activos, principalmente inmobiliarios, forestales, capital de riesgo y otros activos alternativos, en Chile, USA y Uruguay.
Marcelo
National DirectorJLL
Marcelo Carrere lidera la operación de JLL en Chile. A su vez se encarga del desarollo de la estructuración de transacciones con un enfoque en el mercado de capitales. Marcelo cuenta con más de quince años de experiencia en el mercado de Santiago do Chile,
Mauricio
CEOEmpresas Socovesa
Mauricio Varela es Ingeniero Comercial de la Universidad Católica de Chile y MBA de Stern School of Business, New York University. Sus áreas de especialidad son las finanzas y la estrategia de negocios. Prácticamente toda su carrera profesional se ha desarrollado bajo el alero de la familia Gras, liderando el desarrollo y fortalecimiento de empresas como Socovesa, Almagro y Montgras. Después de ser Gerente de Finanzas y Planificación Estratégica de la viña Montgras, gerente de Planificación y Desarrollo de Socovesa y Gerente General de Almagro, a partir del año 2010 ejerce como Gerente General de Empresas Socovesa, el principal actor de la industria inmobiliaria nacional, y director de viña Montgras.
Nicolás
President Argentina - ChileCBRE
Nicolás Cox es el responsable de todas las operaciones de la multinacional CBRE en territorio Chileno desde 2014. Tiene más de 20 años de experiencia en desarrollo de negocios y financiamiento de proyectos en áreas de tecnología y Real Estate. Es Ingeniero Agrónomo y posee un MBA otorgado por la Universidad Adolfo Ibáñez, donde también ha impartido clases de Estrategia Corporativa a alumnos de pre y post grado.
Ricardo
Director EjecutivoGrupo Sencorp
Director ejecutivo de Sencorp desde 2014, es responsable por el desarrollo de la empresa en el mercado de Real Estate en Chile. Con la experiencia traída de su estancia por Estados Unidos, Ricardo esta a cargo de la estrategia y expansión de los proyectos de Sencorp en el país y región.
Rodrigo
CEOActual Inmobiliaria
Rodrigo Lyon Ramirez, es chileno y tiene 47 años. Es casado con 4 hijos. Su profesión es Ingeniero Comercial de la UGM y tiene 20 años dedicados al rubro inmobilario. Toda su vida profesional ha estado ligado a importantes compañías en Chile. Desde 2011 es socio y CEO de Actual Inmobiliaria, quien tiene una importante operación en Chile, Perú y Colombia. Son expertos en la comercialización de viviendas en zonas urbanas, a la fecha tienen más de 30 proyectos en venta en los 3 países, y venden 200 millones de dólares anuales.
Thomas
Managing Director - ChileGreystar
Thomas Livelli, Managing Director, Chile with Greystar Real Estate Partners ("Greystar"), manages multifamily (for-rent residential) real estate investment and development initiatives for Greystar in Chile and is spearheading the firm's continued growth in the region. Prior to this role, Mr. Livelli was Senior Vice President with Boston Andes Capital, a private equity real estate firm with offices in Boston, Bogotá, and Buenos Aires. Previously, as a Director of Clark Realty Capital, Mr. Livelli was responsible for the financing and development of large scale mixed-use and residential communities with an emphasis on affordable housing in Central America, where he worked closely with the Overseas Private Investment Corporation, a federal a
The one and only club for Real Estate decision-makers
If you are a senior decision maker and believe in the importance of building special relationships for your business growth, you're really welcome to GRI Club's community