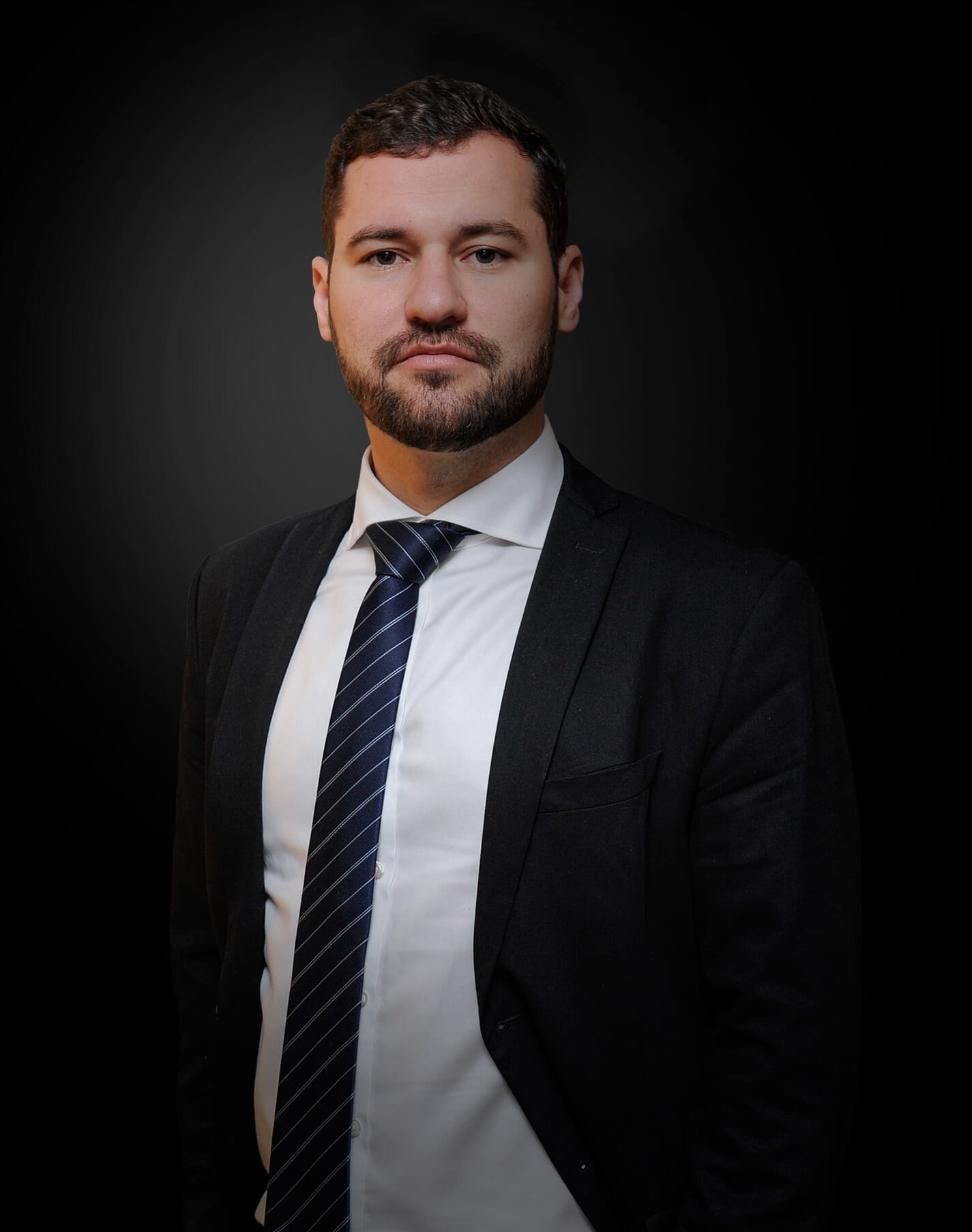 Pedro Nicolau
Pedro Nicolau
Partner | Global Head of Infrastructure & Portfolio Director for India
Pedro Nicolau is the global head of Infrastructure of the GRI Club, which brings together the core players in both this sector and the real estate industry in more than 20 countries. He manages the entire platform of conferences and member-exclusive activities active in infrastructure sectors worldwide. He is also in charge of the club division focused on real estate in India.

A multicultural professional, Pedro has an extensive network of global relationships and a broad experience in the transportation infrastructure, mobility, sanitation and events industries. He holds a degree in Foreign Affairs from the renowned Brazilian university Unesp.
Aditya
PartnerGlobal Infrastructure Partners India LLP
Mr. Aggarwal Partner, GIP India, has over 20 years of experience across equity investing and project finance. As a part of the leadership team, he primarily focuses on origination, evaluation & capital deployment across infrastructure sectors along with managing the portfolio and creating exits.His current specific responsibilities also include overseeing the build out of Vector Green, the renewable platform. He is a member of the Investment Committee & represents the Funds on the Boards of various Portfolio Companies. In his earlier role,Mr. Aggarwal was a founding member of the core investment team at IDFC Alternatives, which set up IDFC's Infrastructure Funds business comprising two funds with an aggregate corpus of US$ 2 billion.
Ashok
Director & CEOEssel Infra Projects
Leading Essel Group's Infra and Utilities business over the last 3 years, Mr. Ashok has been responsible for rapid growth of group's new ventures & key business verticals of Smart Cities, Integrated Utilities (Power, Water, City Gas Distribution, Solid Waste Management and Cable & Broadband), Core Infrastructure and Green Solutions (Environment & Renewable Energy). With his sharp acumen, Mr.Ashok is instrumental in Essel Group's foray in Integrated Utilities space and has lead the company in demonstrating executional capability to transform India's mass utilities sector.
Avinash
DirectorQatar Investment Authority
Avinash has been associated with the Qatar Investment Authority (Advisory Pvt Ltd) for the past 9 years, heading their India Office. He leads the investment efforts in Private Equity and Public Equities across sectors and has been actively involved in Real Estate investment strategies such as residential equity, debt and commercial office.
Boon
Head of Emerging Markets InvestmentsGIC
Chin Hau joined the GIC Infrastructure Group in 2008 and currently has lead coverage responsibility for the Emerging Markets. Prior to joining GIC, Chin Hau was an Investment Manager at Pulsar Energy Capital where he invested in projects across the energy sector in Europe and the Americas. Before Pulsar, Chin Hau was a member of the Infrastructure advisory team at Credit Suisse covering a range of projects in transport, logistics and aerospace. He began his career at Singapore Power where he managed natural gas pipeline projects. Chin Hau has a MEng degree from Imperial College London and an MBA from the University of Chicago.
Krishna
CEOIL&FS Investment Managers
Mr Krishna Kumar has over 25 years' experience in the financial services and infrastructure business. His focus is in private equity, project finance and financial structuring. He has led and advised marquee infrastructure transactions including Gujarat Pipavav Port, IL&FS Transportation, Ramky Enviro Engineers and Maharashtra Natural Gas. He joined the IL&FS Group in 1995 and is one of the founding members of the IL&FS Private Equity practice. He is also the founding member & Principal of the SCI Asia Fund which closed on US$ 658 mn in December 2009. In his present role he leads an investment team of 45 professionals.
Krishna
Krishna
Prakash Maheshwari
Chief Executive OfficerAdani
Mr. Krishna Prakash Maheshwari has over two decades of experience in the infrastructure industry across various sectors and in various capacities. Currently he is heading the Roads, Rail, Metro & Water Business of Adani Group. Prior to joining Adani, Mr. Maheshwari was heading Essel Highways Ltd. Before joining Essel Highways Ltd., Mr. Maheshwari was heading the Integrated Environment Infrastructure business of UPL Ltd. He has also donned various hats during this 12 years stint with Reliance Infrastructure. He was the CEO of metro business and played a key role in the setting up of the first line of Mumbai Metro as well on the Delhi Airport Express.
Manish
Leader-Capital Projects & InfrastructurePwC
Manish has over 20 years of experience in consultancy services related to financial strategy, investment promotion, financial modelling, project feasibility and policy formulation for public sector and government organizations in various sectors. He has extensive experience in consultancy services related to demand assessment, entry strategies, commercial due diligence, bid advisory and project finance across transportation sectors, urban development project, industrial infrastructure (SEZs, large area & commercial development), etc.
Pawan
President - Long Term AssetsKalpataru Group
Rajiv
CEO and Managing DirectorEssar Ports Limited (EPL)
Mr. Rajiv Agarwal is the CEO and Managing Director of Essar Ports Ltd, one of the largest private port companies in the country. Mr. Agarwal is a Chartered. Accountant with over 30 years of experience and has held leadership position in industries like Ports, Shipping, Telecom, Retail and Business Processing Outsourcing (BPO). He became MD and CEO of Essar Shipping, Ports & Logistics Limited in 2010 and under him the Essar Ports has grown manifold and has increased Port Capacity in India alone from 46 MMTPA in FY10 to 140 MMTPA in FY16 – 17. Company has expanded across strategic locations in India contributing in growth of the sector.
Satish
Managing DirectorAshoka Buildcon
As the Promoter & MD of Ashoka Buildcon, Satish's association with Ashoka Buildcon Ltd. began in 1982. Under his leadership, the company entered into the National Level infrastructure development space specialising in highways, bridges & power T&D. Today, Ashoka Buildcon Ltd. Is one of the top five highway developers. Satish has been honoured &felicitated by various forums including the 'Industry Doyen' award by Construction Industry Development Council. He has earlier carried out responsibilities as Vice President of National Highways Builders Federation (NHBF)and Chairman of Institution of Engineers (Nashik Chapter).
Saurabh
Regional Director, InfrastructureCDPQ India
Saurabh Agarwal is Regional Director, Infrastructure Transactions, leading CDPQ's infrastructure investment efforts in South Asia. In his role, he is responsible for sourcing, evaluating, executing and managing high-quality infrastructure investments, as well as developing long-term partner relationships in the region. Saurabh has more than 15 years of experience in the investment and technology sectors. Prior to joining CDPQ, he was at Morgan Stanley for nearly a decade, most recently as an Executive Director at Morgan Stanley Infrastructure Partners (MSIP), playing a key role in the acquisition and management of MSIP's investments in India across various sub-sectors including super-critical thermal, gas, wind, hydro, roads and a bridge.
The one and only club for infrastructure decision-makers