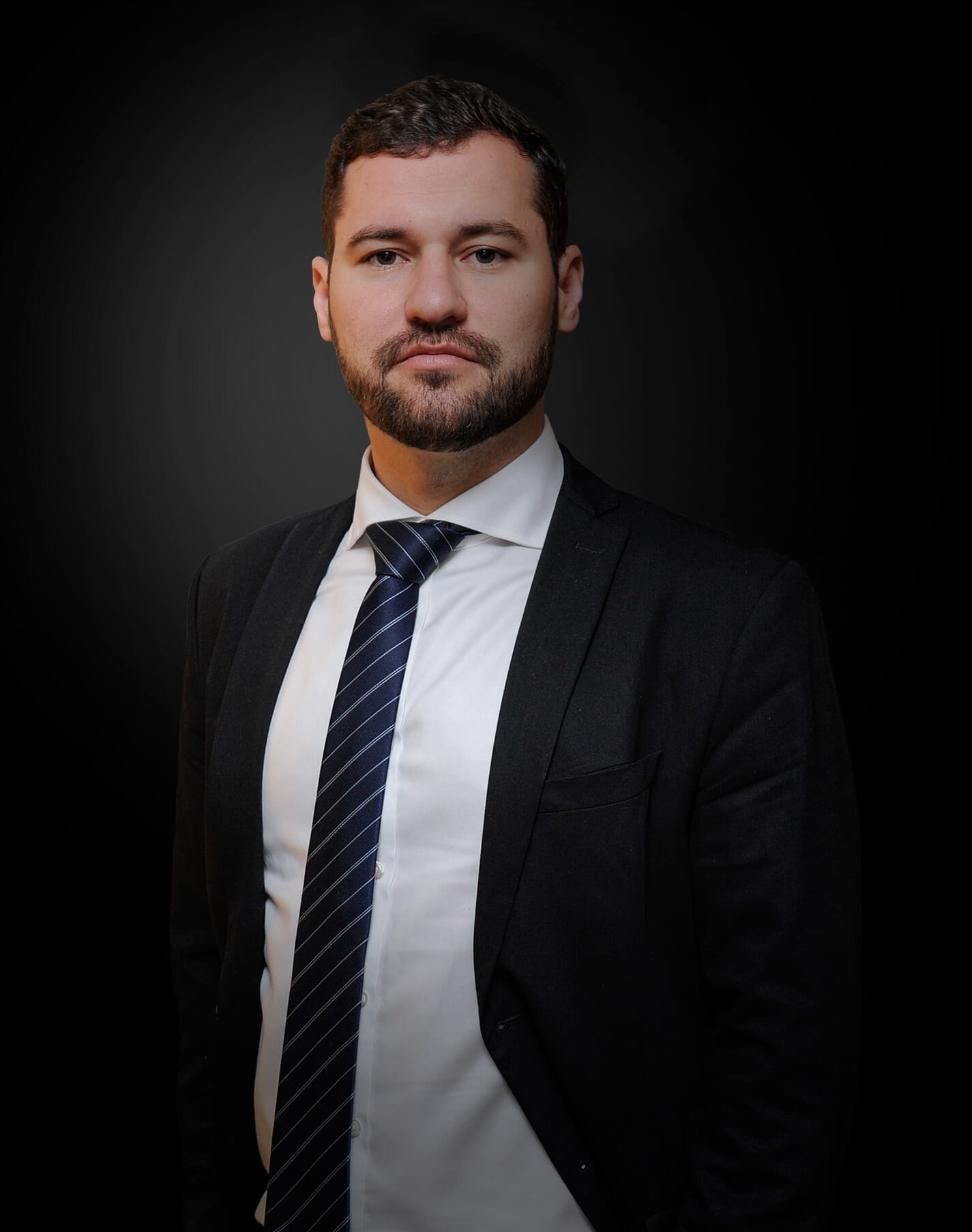 Pedro Nicolau
Pedro Nicolau
Partner | Global Head of Infrastructure & Portfolio Director for India
GRI Club
+55 (11) 2888-2311
Pedro Nicolau is the global head of Infrastructure of the GRI Club, which brings together the core players in both this sector and the real estate industry in more than 20 countries. He manages the entire platform of conferences and member-exclusive activities active in infrastructure sectors worldwide. He is also in charge of the club division focused on real estate in India.

A multicultural professional, Pedro has an extensive network of global relationships and a broad experience in the transportation infrastructure, mobility, sanitation and events industries. He holds a degree in Foreign Affairs from the renowned Brazilian university Unesp.
Club meetings offer a unique platform for members
An exclusive and selected club
Develop business partnerships
Develop and strengthen both local and global networks

Develop business partnerships
Develop and strengthen both local and global networks

Engage in high-level discussions
Engage in strategic conversations that support your decision-making process

Open dialogue with governmental authorities
Interact with the public sector and find joint solutions

The most powerful way to maintain valuable relationships,
find new business partners, and strengthen global networks
Avinash
DirectorQatar Investment Authority
Avinash has been associated with the Qatar Investment Authority (Advisory Pvt Ltd) for the past 9 years, heading their India Office. He leads the investment efforts in Private Equity and Public Equities across sectors and has been actively involved in Real Estate investment strategies such as residential equity, debt and commercial office.
Boon
Head of Emerging Markets InvestmentsGIC - Government of Singapore Investment Corporation - Singapore
Chin Hau joined the GIC Infrastructure Group in 2008 and currently has lead coverage responsibility for the Emerging Markets. Prior to joining GIC, Chin Hau was an Investment Manager at Pulsar Energy Capital where he invested in projects across the energy sector in Europe and the Americas. Before Pulsar, Chin Hau was a member of the Infrastructure advisory team at Credit Suisse covering a range of projects in transport, logistics and aerospace. He began his career at Singapore Power where he managed natural gas pipeline projects. Chin Hau has a MEng degree from Imperial College London and an MBA from the University of Chicago.
Krishna
Krishna
Prakash Maheshwari
Chief Executive OfficerAdani
Mr. Krishna Prakash Maheshwari has over two decades of experience in the infrastructure industry across various sectors and in various capacities. Currently he is heading the Roads, Rail, Metro & Water Business of Adani Group. Prior to joining Adani, Mr. Maheshwari was heading Essel Highways Ltd. Before joining Essel Highways Ltd., Mr. Maheshwari was heading the Integrated Environment Infrastructure business of UPL Ltd. He has also donned various hats during this 12 years stint with Reliance Infrastructure. He was the CEO of metro business and played a key role in the setting up of the first line of Mumbai Metro as well on the Delhi Airport Express.
Manish
Leader-Capital Projects & InfrastructurePwC
Manish has over 20 years of experience in consultancy services related to financial strategy, investment promotion, financial modelling, project feasibility and policy formulation for public sector and government organizations in various sectors. He has extensive experience in consultancy services related to demand assessment, entry strategies, commercial due diligence, bid advisory and project finance across transportation sectors, urban development project, industrial infrastructure (SEZs, large area & commercial development), etc.
Pawan
President - Long Term AssetsKalpataru Power Transmission
Pushkar
Principal - InfrastructureCPPIB
Pushkar Kulkarni leads the Infrastructure practice for Canada Pension Plan Investment Board (CPPIB) for India. CPPIB is amongst the world's Top Ten Pension funds with AUM of C$ 279 bn. As their first investment in India, CPPIB has made an investment of INR 20 bn. into L&T IDPL making it one of the largest Private Investment in the roads sector. Prior to CPPIB, Mr. Kulkarni has worked in several esteemed organizations including Serco, an Infrastructure Services company, he served as Managing Director for India. Efkon India a leader in ITS systems for Transport Infrastructure and Philips. He has represented the Bureau of India Standards at the ISO on several Intelligent Transport System expert committees.
Saurabh
MD, Infrastructure, South AsiaCDPQ
Saurabh Agarwal is Managing Director, Infrastructure, South Asia, leading CDPQ's infrastructure investment efforts. In his role, he is responsible for sourcing, evaluating, executing and managing high-quality infrastructure investments, as well as developing long-term partner relationships in the region. Saurabh has more than 15 years of experience in the investment and technology sectors. Prior to joining CDPQ, he was at Morgan Stanley for nearly a decade, most recently as an Executive Director at Morgan Stanley Infrastructure Partners (MSIP), playing a key role in the acquisition and management of MSIP's investments in India across various sub-sectors including super-critical thermal, gas, wind, hydro, roads and a bridge.
The one and only club for infrastructure decision-makers