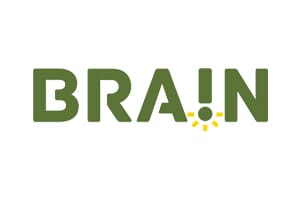 Curitiba | PR | Brazil
BRAIN is an outstanding market research company operating in Brazil with main focus in Real Estate. Over 16 years Brain has developed more than 4 thousand quantitative and qualitative researches, product tests, market studies and competitive analysis, with its own methodology. It operates especially in the residential and urbanization markets, with developers and national and international investors. The studies that Brain has developed have generated more than R$ 40 billion in new listings units in more than 500 Brazilian cities.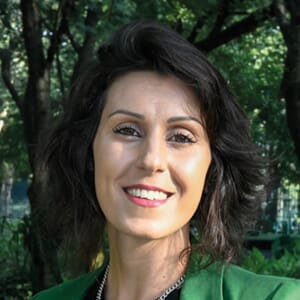 Melissa
Head of Infrastructure LatamGRI Club
Melissa Dalla Rosa é Diretora de Infraestrutura e atua principalmente na expansão do GRI Club Infra na América Latina. Graduada em Comunicação Social – Relações Públicas pela Unisinos (RS), Pós-graduada Publicidade Institucional, Comunicação Multimídia e Organização de Eventos pela Universidade de Florença – Itália, onde viveu por sete anos, está concluindo um MBA em Gestão do Agronegócio pela ESALQ/USP. Possui mais de 10 anos de experiência na área de relações públicas e eventos.
Club meetings offer a unique platform for members
An exclusive and selected club
Develop business partnerships
Develop and strengthen both local and global networks

Engage in high-level discussions
Engage in strategic conversations that support your decision-making process

Develop business partnerships
Develop and strengthen both local and global networks

Engage in high-level discussions
Engage in strategic conversations that support your decision-making process

The most powerful way to maintain valuable relationships,
find new business partners, and strengthen global networks
Bernardo
Head for Latin America DevelopmentVinci Concessions
Bernardo Serafim is Development Director of VINCI Concessions for Latin America and Executive Director of Vinci Highways. Holds a Civil Engineer degree from the Technical Superior Institute, a Master's Degree in Business Administration by Indeg-ISCTE Business School from Lisbon, an MBA degree from Catholic University & Nova University (Lisbon MBA) and a Diploma in Leadership Development Program from IBMEC. Before joining VINCI Concessions, he worked in several geographies and positions: Project manager in several infrastructure projects, Country Manager for Spain, Business Development Director for Mozambique, South Africa ,Tanzania and later for Europe and Euroasia. Finally served as General Manager for Colombia, Peru and Ecuador.
Jean
CEO, Investment BankingGrupo Bancolombia
Since May 2016, Jean Pierre Serani is the Head of the Investment Banking division of Bancolombia, where he is in charge of the M&A, DCM/ECM, Project, Corporate and Acquisition Finance, Merchant Banking and Special Situations teams. Previously, for three years he was the CEO of Valores Bancolombia, the bank´s brokerage unit and the Head of the Sales & Trading division. Before 2013, he held several positions on the Investment Banking division for more than eight years. Mr. Serani received his undergraduate degree in Business from Universidad EAFIT and his MBA degree from Georgia Institute of Technology as a Fulbright Scholar.
Mauricio
Presidente - CEOOdinsa
Mauricio Ossa Echeverri is president of the Odinsa Group. Previously, he worked as vice president for the Caribbean region and legal representative of Cementos Argos and as manager of Industrial Business and national manager of Marketing. He studied Business Administration and specialization in International Marketing at EAFIT University (Medellin). He also did the Advanced Management Program of the University of La Sabana (Bogotá) and the CEO's Management Program of the Kellogg School of Management (Illinois).
Miguel
CIO - Colombia & PeruInternational Finance Corporation
Mr Toledo has more than 15 years of experience structuring financing for power, gas, transport, and water projects in Latin America and the Caribbean. He is currently a Chief Investment Officer within IFC's Latin America Infrastructure and Natural Resources group, leading IFC's efforts in Central America, the Caribbean and the Andean regions. Prior to joining IFC in 2005, Mr. Toledo worked at CAF and Citigroup. Mr. Toledo holds a bachelor degree in civil engineering from Universidad de los Andes in Colombia and a Masters in Business Administration from McGill University in Montreal.
The one and only club for infrastructure decision-makers